If you are a printer user then you must know buying ink is one of the most challenging tasks do. Because printer inks are often expensive and there are a lot of inks available in the market of different brands and printer types.
It is very crucial to choose the right printer ink if you want the desired results. We understand that different types of printer inks are available and differentiating them can be really exhausting.
So here in this post, we will break out the types of inks depending on your usage and printer type.
Related Post: What are Different Types of Printers
Dye-Based Inks
Dye-based inks are used in inkjet printers. These inks are made up of colorant and can be completely dissolved in water.
The best part is it is quite cheap so you can afford it without breaking the bank. Plus, these inks tend to produce sharp, vivid, and vibrant color prints. They offer good quality output, especially for texts.
Dye-based inks take some time to get dry so you should be very careful with your prints.
The only side effect is since it is water-soluble so a water droplet can completely ruin a print.
However, there are new dye-based inks available in the market nowadays that are water-resistant.
Moreover, a print can fade if it is directly exposed to sunlight for a long period of time. It means you can't use the images produced by dye-based inks for the outside.
Pigment-Based Inks
Despite being the fact that pigment ink is more expensive, still people prefer it more. The main reason is it produces long-lasting and better color stable prints.
It is more smudge and water-resistant as compared to dye inks. And it is becoming the favorite ink for photographers, designers, and artists.
The key point is that they have the ability to resist water, moisture, and sunlight. As a result, your prints will last long. Experiments suggest that a print made by pigment ink can last for 100 years or more.
Although the output quality is good but not as good as dye ink. And it is less color vibrant. However, pigment black ink offers better quality for images.
When it comes to versatility, pigment ink is second to none. As it works with many kinds of papers. These inks are not recommended for glossy paper.
Also Read: How To Get More Ink Out Of Printer Cartridges
Toner
Toner is a dye form of ink that is used in LED and laser printers. It is charged by a drum to the paper by using intense light.
Toner always proves to be the ideal ink for offices. Since they don't make a print wet, so you don't need to wait anymore. It prints a lot of pages fastly and efficiently without compromising the quality.
It is recommended for texts and documents. The good thing is it won't get dry even if you use it rarely.
It has many advantages like it is more precise than ink. If you want to get more value for your money then you should choose a toner.
The upfront cost of toner is high for the reasons mentioned above. Now the drawback is refilling the toner is always a hard nut to crack. It consists of a microscopic powder so it is very difficult to handle.
You may like: What is Printer Duty Cycle
Solid Inks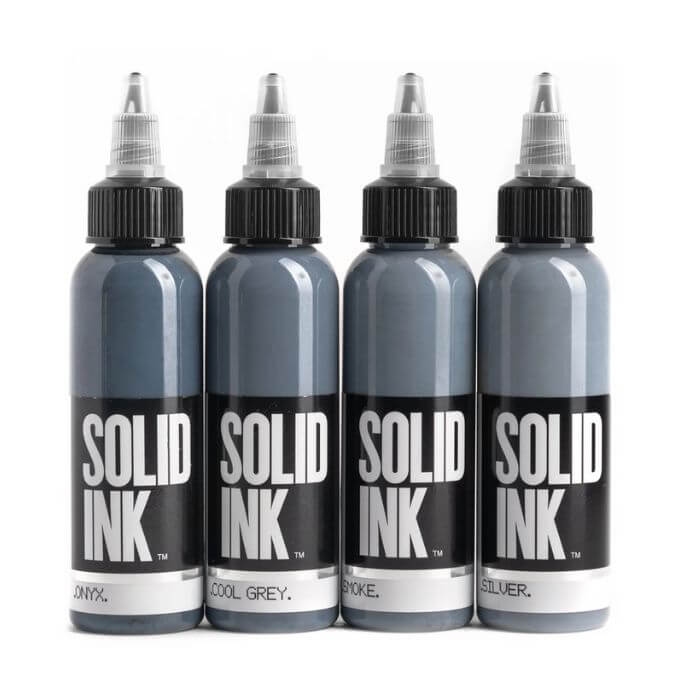 It is in the form of solid wax which is first melted into a liquid and then allowed to deposit on the printer. The best part is that solid inks are able to produce more vivid and brighter printers.
Sold ink works with a variety of media including plain, cardstock, envelopes, transparencies, and recycled paper.
The solid ink printers make the print on the surface of the paper. So it becomes difficult to write on the printed documents or images.
Another thing that goes in the favor is that they are easy to handle and don't melt in your hands. Secondly, they are made up of non-toxic vegetable oils.
For now, Xerox is the only manufacturer that is producing these types of inks. According to Xerox, it results in 90% less waste as compared to liquid inks.
The only disadvantage is that the print may fade under the sunlight over time.
How to Choose the Right Ink for a Printer?
Compatibility
Whenever you consider buying ink for your printer. Regardless of what type of ink you are going to buy, always ensure that it is compatible with your printer.
As for inkjet printers, some do not accept multiple cartridges. So if you bring multiple ink cartridges, you will end up with a waste of your money and time. The same goes for other partners.
XL vs Standard Inks
It is another important factor that needs to be considered when choosing printer ink. You should go with XL inks if you print in high volume. By doing so, you will save money and time.
And for small to medium printing volume, you can choose standard inks.
Reputed Brands
Some printers have too expensive original inks. As an alternative, people tend to buy compatible inks of other brands and that's absolutely fine. At the same time, you should check that you have got ink from a reputable brand. Otherwise, low-quality ink can ruin your printer's life.
Recycled Inks
Recycled inks are always cost-efficient. Apart from this, they are environment friendly as well. So if your printer supports recycled inks then prefer choosing it.
Conclusion
By now, we hope you found this article to be informative and understood the different types of printer inks. And you can make an informed decision regarding which ink will suit you best.