How To Improve Print Quality
If you own the printer and are wondering how to improve print quality then you have come to the right place. In this article, we will discuss our proven tips and we will cover each and everything you need to know about improving the print quality.
Sometimes you don't get the desired quality output from your printer and you get the blurry, misaligned, or smudged prints. And we understand that can be annoying. It's not necessary that there is any major problem in your printer. Luckily, it mostly happens due to the lack of focus on some small and simple things which you will know today step by step.
Whether you use an inkjet printer or laser printer, both types of printers have almost the same factors which you should always keep in mind.
Also Read: Best Printer For Infrequent Use
8 Ways To Improve Print Quality
1. Increasing Print Resolution
The print resolution has a big impact on print quality. Higher the print resolution, the better the print quality. Every printer comes with a different range of resolutions. Usually, you will find inkjet printers with the high print resolution because the aim is to print the images or graphics.
So sometimes in the printer's default settings, lesser print resolution is selected. As a result, your printer does not produce high-quality prints. To solve this problem, you can go to the Print menu on the control panel and change it to the maximum value. That's how you can get the more precise, fine, and detailed prints.
2. Optimum Print Speed
When your printer works too fast, the print technology inside the printer may not work properly and so you won't get the rich color prints due to low color saturation. But thankfully, you can change the print speed from the print menu on your printer.
You can optimize the print speed as per your needs. When you want to create stunning quality photos or graphics, you can reduce the speed to increase the color saturation. On the other hand, increasing print speed decreases the color saturation.
3. Check Settings
Nowadays, most printers come with settings by which you can set the quality of the print. You can set it from draft quality to the best quality. So you can also improve the print quality by customizing these settings in no time.
4. Basic Cleaning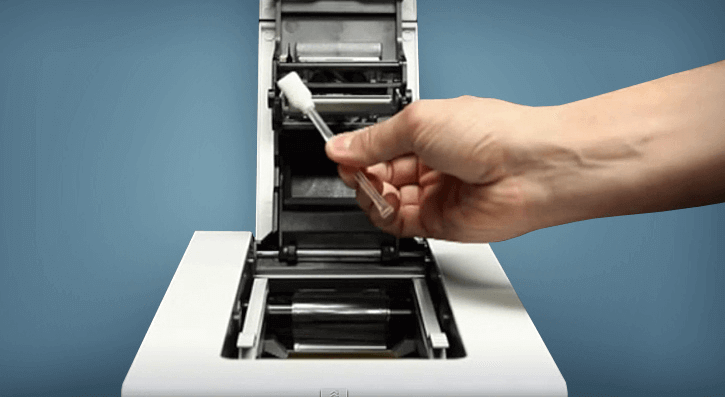 One common reason for low-quality prints can be the lack of cleaning and maintenance. As a result, dust particles cover the ink nozzles, paper rolls, and few internal components as well, so you won't get the desired quality and also face issues like paper jams. However, you can simply fix this by cleaning your printer. The good news is that you can do it yourself within a few minutes.
You simply need a cotton swab or clean cloth, then you can manually clean the paper rollers and ink cartridges.
Hence, the cleaning of your printer improves the print quality and also increases the printer's life.
5. Use Manufacturer Recommended Supplies
Every printer is suitable for certain types of paper. So your printer does not work well with any random paper that is not recommended by the manufacturer. And sometimes your paper also gets stuck inside your printer because of this reason. So always check the recommended paper type and thickness in order to improve the print quality.
And when you buy the new ink cartridge for your printer, first check the recommended cartridges like most Epson printers don't recommend to use third party inks.
6. Protect Your Printer From Heat and Moisture
Do not place your printer close to devices like CPU, monitor, and others that emit heat continuously. The exposed radiation affects your printer badly.
And when it comes to inkjet printers, heat also badly affects the ink cartridges because they are very sensitive to temperature. Hence you won't get the quality output by those heat exposed inks.
Moreover, humidity also affects your printer. So always protect your printer from moisture and humidity. All in all, in order to improve the print quality we recommend you keep your printer in a dry and cool place.
7. Use Latest Drivers And Firmware
We strongly recommend you to upgrade your printer's drivers, software, and firmware to improve the print quality. Outdated software and drivers have a negative impact on the performance of your printer and therefore you get the low-quality print.
To keeps your printer up to date, check the manufacturer website and if you find any upgrade then install it.
8. Check Alignment Of Cartridges
Always make sure if the alignment of print cartridges or toners is perfect or not. Sometimes you get the blurry prints and this is also the main reason. You can simply fix it by doing the alignment and don't worry you can do this automatically from your control panel.
Further, you can read the manual for a better understanding of doing it.
Read: Best Printer For Homeschool
Conclusion
One thing important to know is every printer is not the best for your needs because every printing machine is built for a specific aim. So be specific when you choose any printer.
We have revealed all the secrets to provide great value to our readers. So now by following the above-mentioned ways you know how to improve print quality. And one more benefit is that your printer will last long.